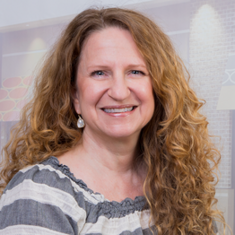 Contact Info
Kim Jones
Trustee
Kim Jones is the Director of Testing, Research and Consumer Insight for Deli Management Inc, the parent company for Jason's Deli. She is also the Nutrition Specialist for Jason's. She has worked for the brand for 16 years in a variety of positions, including ones in Operations and Training.
Throughout her career with Jason's Deli, food – the quality of and education about – has been a passion. She has created numerous continuing education seminars about food, nutrition and healthy living for Jason's Deli management teams as well as for families of employees. These seminars have been presented to hundreds of customers as well as their companies across the country.
She is a graduate of The University of North Texas and is also a board member of the Jason's Deli Family Fund – a not for profit organization created to help assist Jason's Deli Team Members during catastrophic events in their lives. Previously, she spent time working in Operations Management for Applebee's International, Red Lobster and various other full service dining establishments.