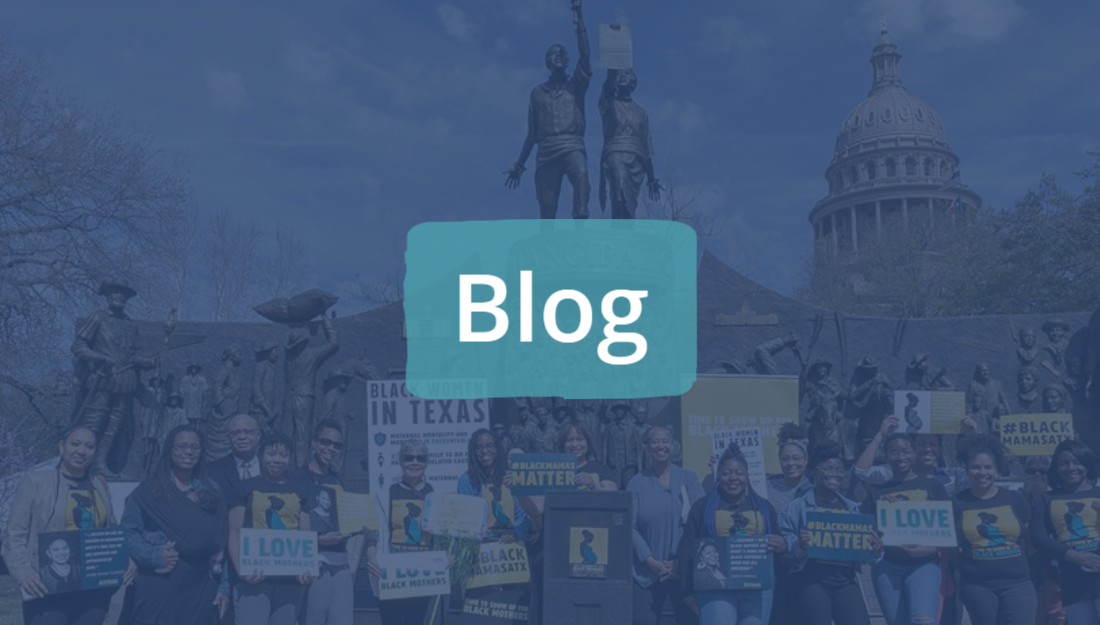 Meet Black Mamas ATX
Kanaka Sathasivan, MPH
Director of Communications
Texas Health Institute
In 2022, Texas Health Institute had the opportunity to be the fiscal sponsor for a small but vital nonprofit in Central Texas: Black Mamas ATX, headed by Executive Director Kelenne Blake-Fallon. At our board meeting in November, we were fortunate to hear from her about their approach, success, and continuing need.
Mission and History
Black Mamas ATX aims to curb the alarming maternal mortality and morbidity rates among Black women and birthing people. The nonprofit serves Travis, Hays, Williamson, Bastrop, Caldwell, and through increased awareness, training, outreach, and research. By providing education and access to resources in Central Texas, they support healthy pregnancies and birth experiences.
The organization was originally Black Mamas Community Collective, a participatory research project launched by Michele Rountree, PhD, in the Steve Hickes School of Social Work at the University of Texas. It transitioned into a nonprofit in 2019 and received IRS 501(c)3 status in 2020.
However, due to a paperwork error, the organization unfortunately had their 501(c)3 status revoked. As they continue to work on having it reinstated, THI has been able to step in to provide support for grant funding so their programming and services can continue to serve the Black community.
With the support of many experts from the research and academic community—Blake-Fallon herself has a strong background in community organization and is pursuing her DrPH at Johns Hopkins—Black Mamas ATX provides evidence-based programs, free support, and culturally congruent care.
Community Need
The main focus of Black Mama's ATX is their doula program. Doulas provide non-medical care to those giving birth through education, emotional support, and physical presence around pregnancy, labor, birth, and recovery.
In Texas, Black maternal mortality is 2.3 times higher than the average. Nationwide, Black infant mortality is 2.5 times higher. Most shocking of all, 89% of this mortality is preventable.
"With our doula program, we have been able to support our clients in having fewer C-sections, lower preterm birth, and higher birthweights," Blake-Fallon says. The doulas do not make clinical decisions or even social decisions. They do provide support and education, giving pregnant people the confidence to advocate for themselves, the ability to take time to make decisions during labor, an understanding of medical terminology, and an idea what they are likely to experience.
The team is also dedicated to addressing other disparities and improving health equity following birth as well. "Breastfeeding is lower in Black communities because it is deeply connected to generational trauma," Blake-Fallon explains. "You can't just educate trauma out of people. However, with the support of someone from the community, who looks like them, who has an understanding of that trauma—that sets them and their babies up for a healthier future."
Approach and Structure
"Our team is built on community and love," Blake-Fallon says. "We are a community, our staff, and we are part of the community. It helps us network, but also allows us to be human, and that's really important." Though the team is small, they have increased by 50% and the doula workforce has doubled from two to four.
Blake-Fallon categorizes Black Mama ATX's work into two categories, survival and structural.
"For the survival work, we know we can't control structural racism, so we focus on what we can control," Blake-Fallon explained. "Black women are terrified of being mistreated during labor and birth. The community, us, me, consistently share our fears. And the vast majority of maternal mortality is preventable." By helping pregnant Black people starting from their second trimester, Black Mama's ATX is addressing this fear and fighting the trend of mortality one person at a time.
The structural work includes presenting at conferences, educating the public on policies, and offering groundwater analysis training, which is anti-racism training for providers who interact with Black pregnant people. Blake-Fallon is also proud of the advocacy work they have done, especially in rallying for the latest 2019 Texas maternal mortality and morbidity data to be released. "What they are counting is people and lives that are lost. It's a dishonor to them if we don't have access to the data to understand how to prevent deaths."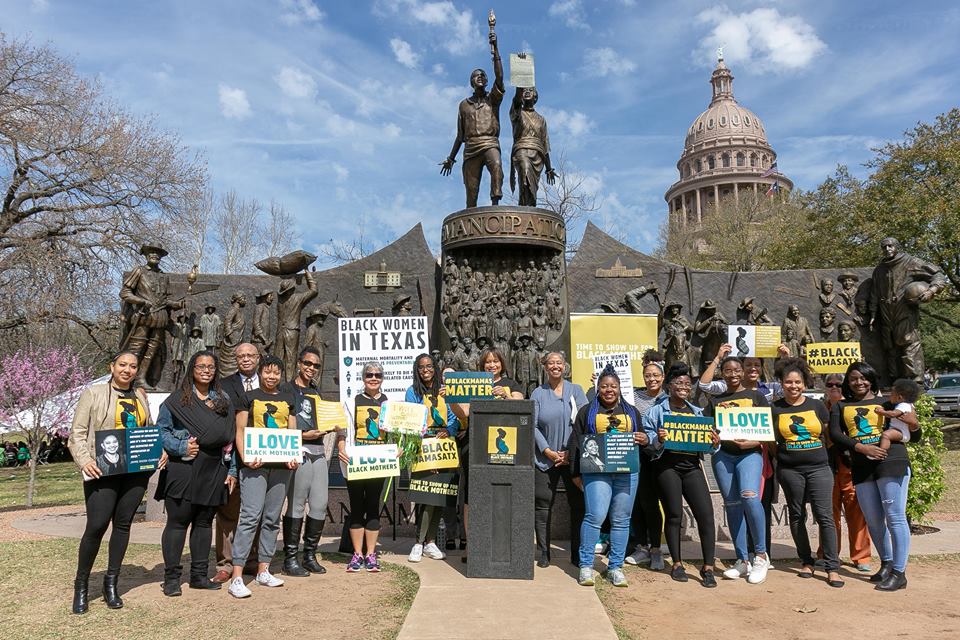 Future Work
Soon the organization plans to relaunch their community-focused educational workshops every month and build out their Sister Circle community for clients to develop friendships among each other for emotional support, advice, and social opportunities. Community support has been associated with improved maternal health outcomes, and the community at Black Mamas ATX wants to do as much as possible in a non-clinical setting to prevent adverse outcomes.
This partnership has also set up a foundation for Texas Health Institute to do more work on structural racism in health care, policy reform in the state, and expanding provider education. THI Executive Director Ankit Sanghavi says, "This is one of those health outcome measures that needs to change in our state, sooner rather than later."