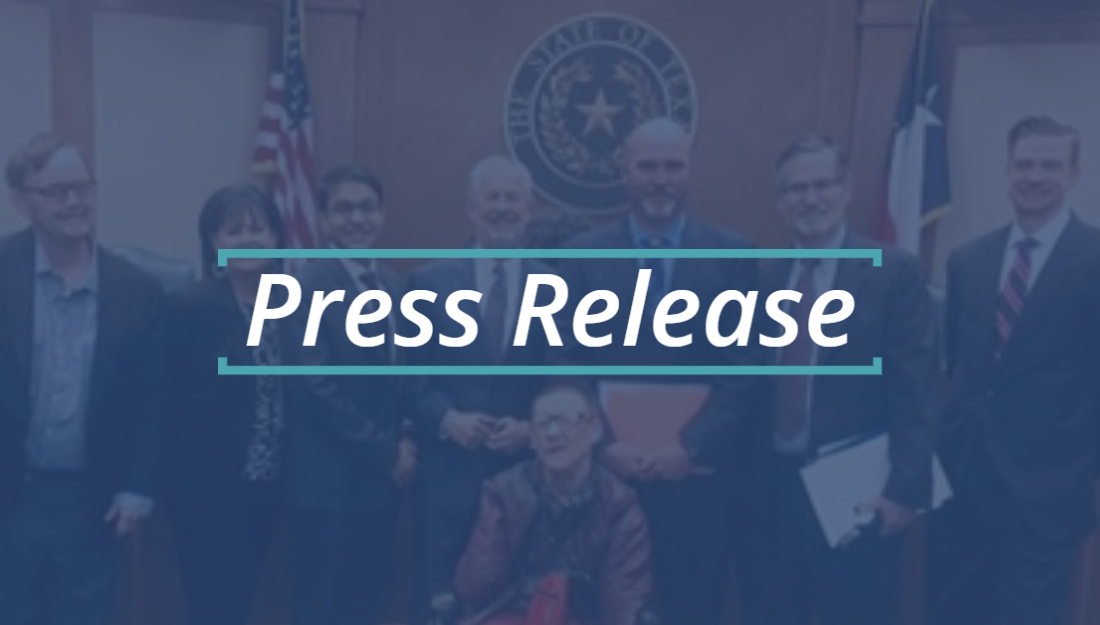 Bills on Medicaid Reimbursement for Dental Services
PRESS CONTACT:

Kanaka Sathasivan, MPH


Director of Communications
Texas Health Institute


[email protected]

​
For Immediate Release
Wednesday, March 31, 2021
SB 1152 and HB 3145 Relating to Medicaid Reimbursement for Dental Services
Austin—Senator Lois W. Kolkhorst and Representative Joseph Deshotel recently filed bills, SB 1152 and HB 3145, in their respective chambers relating to Medicaid reimbursement for dental services provided to certain adults with disabilities. The act intends "to prevent serious medical conditions and reduce emergency room visits necessitated by complications resulting from a lack of access to dental care" and provide "reimbursement for at least one preventive dental care visit per year, for an adult recipient with a disability who is enrolled in the STAR+PLUS Medicaid managed care program" to take effect September 1, 2021.
​
"It is clear from both HHSC data and common sense that providing a preventative dental benefit will reduce costly emergency room visits and inpatient hospital admissions that result from poor oral health," said Senator Kolkhorst. "That's why SB 1152/HB 3145 are important, because this legislation will first and foremost improve the quality of life for adults with disabilities and in the process also lower overall costs in Medicaid."
"COVID-19 Pandemic has put a strain on our healthcare system and families. We should be looking at every avenue to ease the cost associated with our healthcare," said Representative Deshotel. "Texas is behind when it comes to preventative care which hurts the individual and ultimately the taxpayer. SB 1152 /HB 3145 is a step forward for our vulnerable families and their healthcare."
Texas Health Institute recently developed a cost analysis brief, Implementing a Medicaid Dental Benefit for Adults with Disabilities Can Yield Significant Cost Savings, which outlines three primary sources of potential cost savings associated with dental benefits for adults with disabilities. The analysis found that for every dollar in program expenditures, there are $3.58 in potential cost savings that could be realized by avoiding hospitalizations and emergency department visits from non-traumatic dental conditions while preventing and better managing chronic conditions.
"We are pleased to see action being taken on a state-wide level to advance the health of all Texans through the introduction of SB 1152 /HB 3145," said Ankit Sanghavi, BDS, MPH, THI Executive Director. "Based on our analysis implementing a Medicaid dental benefit for adults with disabilities would both yield significant cost savings and take us one step closer to achieving health equity."
Medicaid reimbursement for dental services can achieve significant cost savings, improved health outcomes, and many intangible benefits associated with improved oral health and greater quality of care. Implementing a Medicaid dental benefit in Texas is an important step in advancing the health of all.
Note: Since the press release, the provisions of SB1152 are incorporated into SB1136.
###