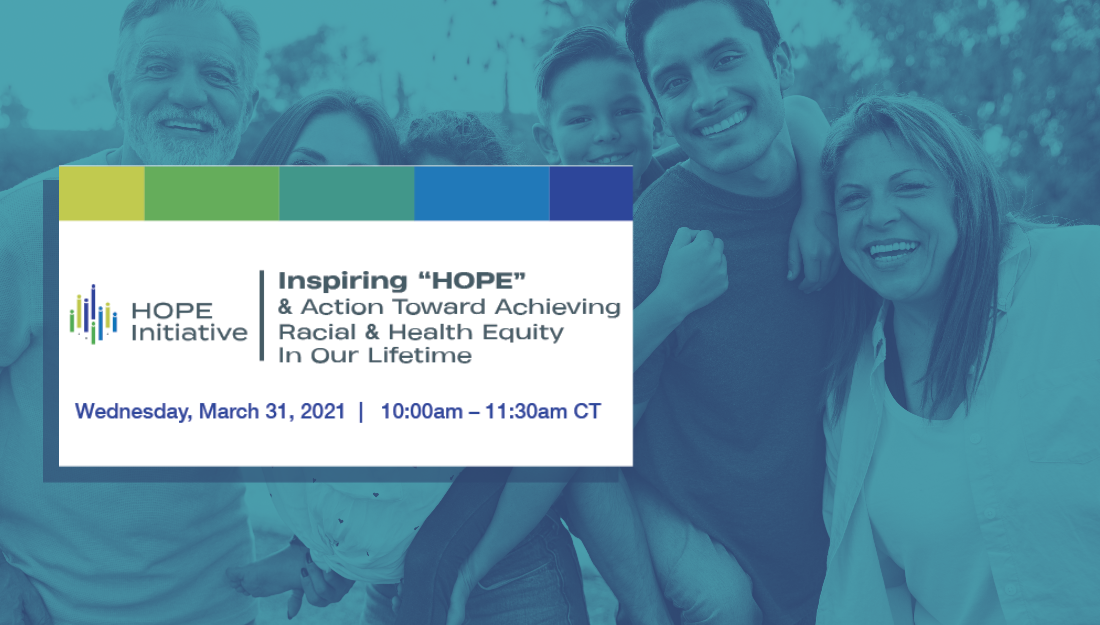 HOPE Initiative National Webinar
Inspiring "Hope" And Action Toward Achieving Racial and Health Equity in our Lifetime
The Health Opportunity and Equity (HOPE) Initiative launched a new interactive data platform to help our nation and states move beyond measuring disparities to spurring action to achieve health equity. In the midst of a national reckoning on race, the COVID-19 pandemic, and a new administration committed to racial equity, these data provide a critical resource to guide equitable policy and action. HOPE data demonstrates the impact of the nation's deep legacy of systemic racism, and helps national and state leaders, policymakers, and advocates set equity goals and track progress on 27 indicators of health outcomes and the social determinants of health to close gaps by race, place, and socioeconomic status.
During this webinar, our panel of experts reflect on systemic racism as a root cause of inequities in opportunity and health, and share HOPE's new approach and data to help our nation's leaders set actionable goals and chart a path forward for achieving racial and health equity.
Brian D. Smedley, PhD, Chief of Psychology in the Public Interest and Acting Chief Diversity Officer, American Psychological Association
Gail C. Christopher, DN, Executive Director, National Collaborative for Health Equity
Derek Chapman, PhD, Interim Director, VCU Center on Society & Health
Dennis Andrulis, PhD, MPH, Senior Research Scientist, Texas Health Institute
Nadia Siddiqui, MPH, Chief Health Equity Officer, Texas Health Institute
Learn more about the HOPE initiative at hopeinitiative.org.