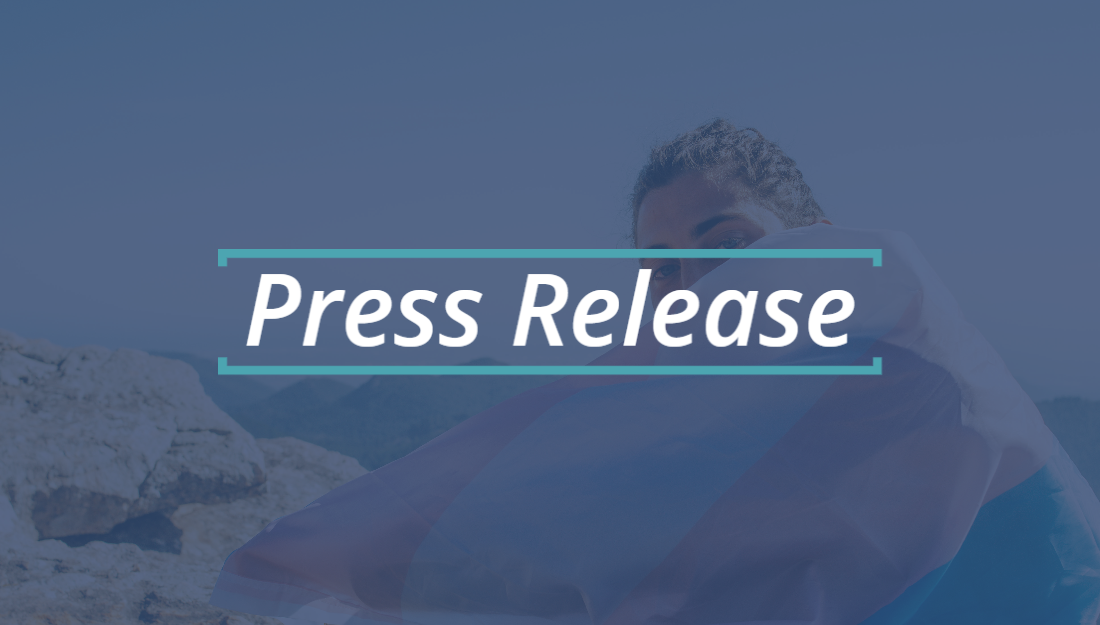 Post-Covid Needs of Transgender and Gender-Diverse Adults
PRESS CONTACT:

Kanaka Sathasivan, MPH


Director of Communications
Texas Health Institute


[email protected]

​
For Immediate Release
Thursday, November 18, 2021
Transforward Awarded Contract to Study Post-Covid Needs of Transgender and Gender-Diverse Adults
PCORI funding to fill gap in research for marginalized community
Austin—COVID-19 has affected the health, livelihoods, and social lives of people around the world. Marginalized people, including those in the trans and gender-diverse (TGD) community, may be particularly at risk for adverse impacts of the pandemic. To learn more, a team at TransFORWARD has been approved for a $199,936 funding award through the Eugene Washington PCORI Engagement Awards program, an initiative of the Patient-Centered Outcomes Research Institute (PCORI).
To help public health professionals and health care providers understand more about TGD needs, TransFORWARD will hold unique listening sessions in eight Texas regions on four topics: mental health, housing, employment, and COVID-19.
"Making the inequalities of health outcomes visible and understanding the social, economic, and historical inequalities that drive health outcomes are crucial steps for an effective COVID-19 response," says Texas Health Institute Executive Director Ankit Sanghavi, BDS, MPH. "The data and insights we gather will build capacity for future research; raise new research topics for further exploration; and through dissemination of updates and results, inform future projects."
Texas is home to the second largest TGD adult population in the country, and around 64% are from communities that are Black, Indigenous, or people of color. Preliminary studies show that 23% of TGD respondents believed they were exposed to COVID-19, and in July 2020 slightly over 15% reported they had flu-like symptoms recently.
"Researchers studying the long-term effects of COVID-19 are working without understanding the impact the virus has on TGD people, whose social determinants of health create unique health care access and quality challenges that may lead to specialized care needs," states Ricardo Martinez, Equality Texas Foundation CEO and TransFORWARD's project partner. "This project is vital to promote health equity."
The project team will use an existing statewide network to engage stakeholders, clinicians, researchers, payors, policymakers, and others. The team will also study the long-term effects of post-acute COVID-19 and the impact of COVID-19 on mental health, resilience, and well-being.
"'Resilient' is unfortunately a fitting word to describe the transgender community, given the marginalization and oppression trans adults deal with day-to-day," notes Emmett Schelling, TransFORWARD's transgender community liaison and executive director for Transgender Education Network of Texas. "Building medical research capacity is vital so we can ultimately prevent the need to be resilient simply to exist. Working with the medical community as equal partners enables us to take positive action in dealing with our own health, which will improve our community's health outcomes."
By helping researchers understand the community, the project will bolster other initiatives, such as suicide prevention. The project will be overseen by a research engagement advisory council of dozens of community members, health experts, and researchers from across Texas, including TGD adults with lived experience.
"According to the Institute of Medicine it takes 17 years to convert evidence-based data into clinical practice" says Dr. Brett Cooper, adolescent physician and TransFORWARD's clinician and research co-lead. "We can shorten this timeline by including transgender stakeholders through our PCORI work to more quickly identify research project priorities, take action to implement the research, and promptly disseminate the results."
According to Greg Martin, PCORI's Acting Chief Engagement and Dissemination Officer, "This project was selected for Engagement Award funding because it will build a community equipped to participate as partners in comparative clinical effectiveness research and develop partnerships and infrastructure to disseminate PCORI-funded research results. We look forward to working with TransFORWARD throughout the course of their 18-month project."
###
About TransFORWARD
TransFORWARD: Texas Transgender Health, a collaboration between Texas Health Institute and Equality Texas Foundation, educates clinicians and policy makers on what competent and necessary healthcare looks like for transgender and gender diverse adults. By serving as a health care connector, convener, and translator, TransFORWARD aims to improve the lives of transgender and gender diverse adults, ultimately to reduce suicide attempts and suicide ideation through research, evaluation, education, and dissemination of resources to foster growth in transgender health care and research.
About Texas Health Institute
Texas Health Institute is a nonprofit, nonpartisan public health institute, part of the National Network of Public Health Institutes. Since 1964, THI has served as a trusted, leading voice on public health and health care issues in Texas and the nation, driving systems change through our expertise, strategies, and nimble approach to create the opportunity for everyone to lead a healthy life.
About Equality Texas
Equality Texas is the largest statewide organization working to secure full equality for lesbian, gay, bisexual, transgender and queer Texans through political action, education, community organizing, and collaboration. The Equality Texas Foundation works to secure full equality for lesbian, gay, bisexual, transgender, and queer Texans through education, community organizing, and collaboration.
​
About Transgender Education Network of Texas
The Transgender Education Network of Texas is the largest statewide, BIPOC trans-led, trans-focused policy, education, and advocacy organization in the state of Texas.