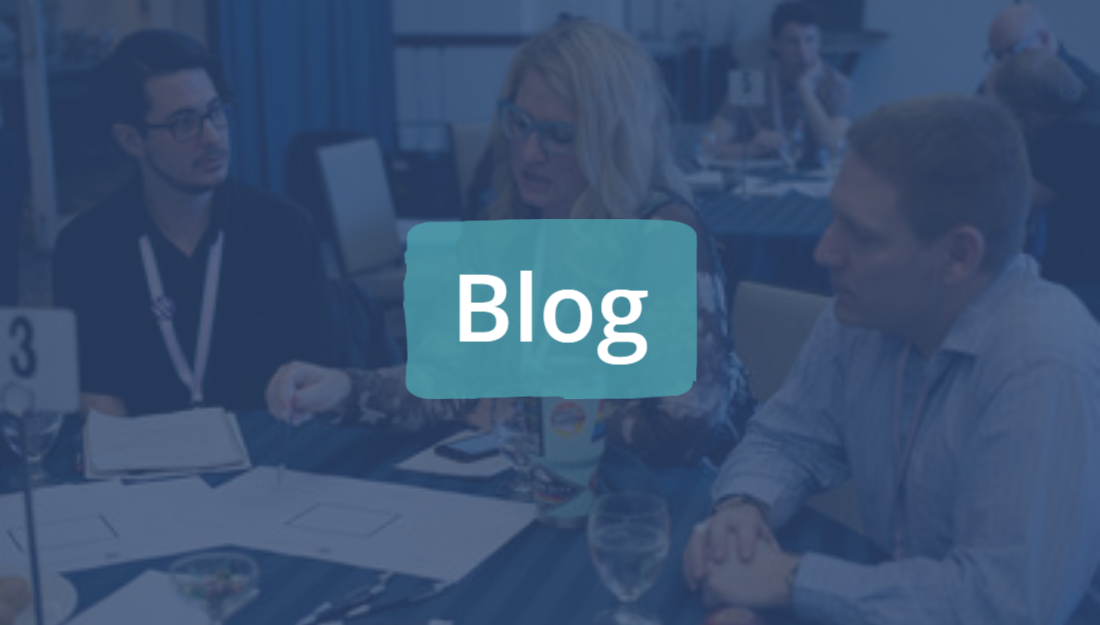 Q&A with Transforward
John Oeffinger
Director of eLearning and Training​
​Texas Health Institute
November is Transgender Awareness Month, a time to celebrate and honor the trans (transgender and gender diverse) community and bring awareness to issues facing trans people. We interviewed several people involved with TransFORWARD: Texas Transgender Health, a collaboration between Texas Health Institute and Equality Texas Foundation, about barriers to health care for trans adults and how to improve the system for future generations. TransFORWARD aims to improve the lives of trans adults through research, evaluation, education, and dissemination of resources to foster growth in transgender health care and research.
Emmett Schelling serves as the current executive director for Transgender Education Network of Texas (TENT), the statewide trans led and focused policy org in Texas. Madeleine Croll is pursuing a masters in political science while working as graduate teaching assistant and currently serves as vice president of GENTex, Gender Equality Network of Texas. Rocky Lane is a regional co-lead at TransFORWARD and a creative entrepreneur specializing in media and consulting services. Justine Price is completing her doctorate in health sciences and is a former deputy director of a local health department.
Why do you invest time in TF?
Emmett | I'm trans, so I want to see trans health improve. I want to see it improve in Texas, the state with the second largest population of transgender adults. I believe we can not only affect the state, but the rest of the nation, in building a better, more inclusive and healthier world for all of us. The pandemic has opened our eyes, that the most vulnerable people are experiencing greater health concerns.
Madeleine | TransFORWARD allows me to be a conduit for the community, the medical research community, and clinicians. It's important for them to hear from us directly. I try to compile what the community tells me to say "This is our experience. Now that you are aware of it, what can we do to make it better?" We can understand different cultures and form the bonds we need to move forward. We must collaborate as equals because as much as we appreciate clinicians' skills, they need to recognize the fact that we have our dignity.
Rocky | I invest my time in TransFORWARD because people I trust invest their time in TransFORWARD: people that I have followed for a long time to understand how things work, how change happens, how advocacy can help build better partnerships to get us to the next level for our community. I was brought here by my mentor, Emmett Schelling from Trans Texas [Transgender Education Network of Texas]. I think Emmett thought because I used to be a health worker that I'd be a great member of this team.
Justine | Because it's really important work for people. The thread that underlies all of the challenges in the transgender community is the unknown. It's a lack of understanding, of data points, of familiarity and being able to relate to people. We don't even really know how many people are trans, how many people identify and on which point of the spectrum. Biology is just starting to join hands with sociology and psychology to understand the spectrum of sex in the same way. A lot more needs to be done to understand the nuances of the transgender population and how we can best tailor treatment.
What are some of the barriers to care for trans people in Texas?
Madeleine | A lot of our barriers [in the Rio Grande Valley] are economic. Our region has severe poverty, including the poorest U.S. county: Starr County. Labs are expensive; insurance is a major barrier. And many people are not competent to provide gender-affirming care, even basic medicine. I've heard of providers laughing at patients who "come out" to them. Some clinicians gleefully use their positions of power to render moral judgments against us. Accessibility and transportation are issues, and we are hyper-policed, so if you're undocumented, you're afraid to go out during the day. If you need advanced care, like gender affirmation surgery, there's no place to get it done. Do you go to Monterrey and take your chances trying to come back? And language becomes a barrier. Even within the Latinx community transgender is "transgénero" in Spanish, but across the river, the term is "transexual," meaning I am taking the step to medically transition, which is a distinctive difference in Spanish.
Rocky | The three buckets identified in our talks with the community were: navigation to affirming resources or clarity of what resources are; access based issues, like cost or access to more complex care; and cisgender people. A lot of the things that we hear from community directly result from cisgender people being a major barrier or the people that trans adults have to get through to get to their services.
Justine | Again, I think it's the unknown. My primary care physician had a hard time understanding my estrogen therapy. She felt it was not safe to be on such a high dose of estrogen, because her medical knowledge was on using hormone replacement therapy for postmenopausal cis women. But that amount would have been ineffectual for trans women. Is our comfort level as a marginalized population such that we can honestly and openly talk about differences between trans people and cis people? I don't think that there's anything wrong or shameful in saying there's a difference. It comes on the basis of fact. If we don't talk about it, we're not going to be able to find the evidence and educate providers so that they even know what to look for or know to make the distinction.
Emmett | First and foremost is the lack of knowledge, information, education. I think 50% of Texans said they had never even met a transgender person. Which, I giggled a little bit, because there's a very good chance you've met a transgender person and not realized it. The second thing is bias. When you don't know about people, then whatever bias or whatever you've been reading is going to play a part in your understanding or opinions or purview. Texas is a tough state to be trans in, with a limited pool of knowledgeable, informed, and educated health care professionals, and in rural areas, it could be a 3- to 6-hour drive for an appointment. Plus issues of employment and housing, the components along with health that foundationally set up people to be secure and successful. And then we get into other disparities that span across race, ethnicity, ability, and in health care, there is discrimination that can happen.
How do we change the system to ensure future generations don't face these barriers?
Rocky | One solution is to build something specifically for ourselves and not try to adapt cis systems. So, build trans health care centers, for instance, to take over all training, research and treatments. We need to have community members be a liaison or ambassador, such as a patient navigator. The fact that we have cisgender doctors is not the issue, but that we don't have trans health care workers in any abundance. When I talk about cisgender people as a barrier, it's not something that cisgender people can solve or get out of without trans people. Trans adults want to talk to each other, to have access to each other. Dedicated centers could eliminate variable outcomes and also allow us to outline medical direction and accountability systems in a full regional level.
Justine | First create an environment that's embracing, friendly, and inclusive of trans people so that we can hear from the people that these issues are affecting. Second, with those people as vital stakeholders at the table, continue to build that evidence base and shape projects by identifying priorities and needs, starting with the most critical working towards the ones that are less of an immediate impact on people's lives. And then, combining those two things, we continue to educate providers and build this as a cornerstone, just like any other aspect of medical training, into curricula, something that falls under that umbrella of general care pluralism.
Emmett | Education is a big piece of any change: real permanence and a real shift that helps future generations. One of the things about TransFORWARD that I so appreciated is everyone participating is committed to learning from one another, our collaborative work, research, and different studies. We got honest feedback from the community that has not been heard from, the good, bad, ugly, everything in between. If we don't have that information, and we're not talking to researchers, providers, and community members, then we're not going to effect change for the next generation. We have so many trans adults in this nation that need care, and we need people that are educated and understand from every aspect how to help make them well and make sure they can have successful, happy, healthy lives.
​
Madeleine | Protective legislation is always a good thing to strive for. It's not something, though, that I expect from my state. A lot of people here, if they have the privilege to do so, will go somewhere else that's more accepting. But a lot of us have talents and skills, and we deprive people of those skills and talents. So, the community has experienced that loss through geography just as much as suicide. We need to address education and the fact that there are queer people, queer families, and you share this state with us. We're not a threat to anybody's way of life. People are going to be themselves, regardless of whatever barriers you put. The only thing you're doing is criminalizing us and putting us in greater danger.