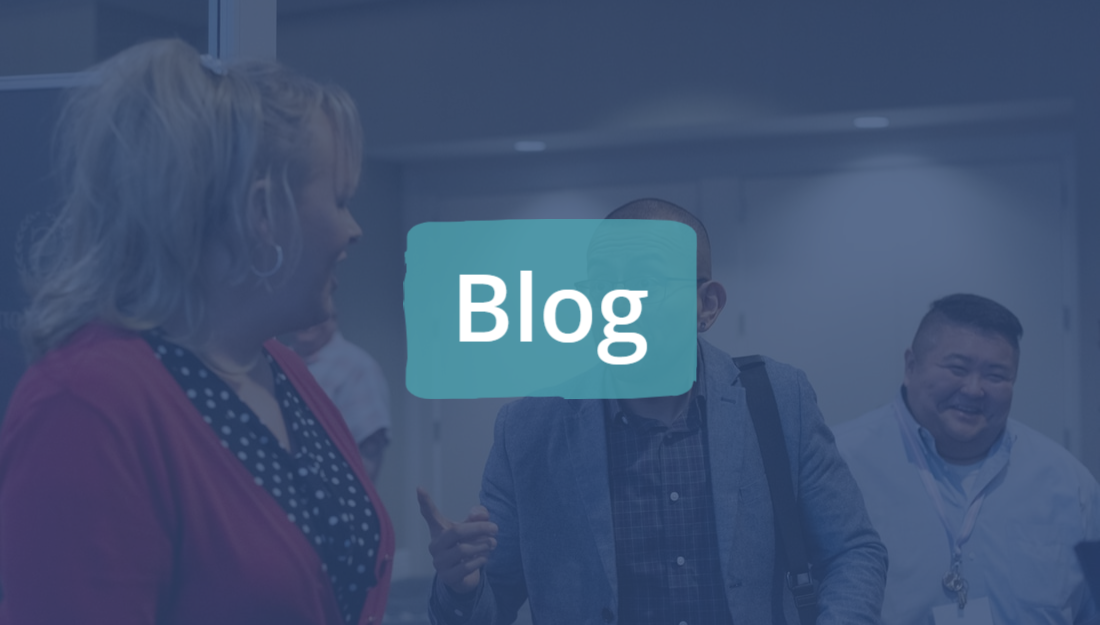 Transforward's First Successful PCORI Project Closed
John Oeffinger
Director of elearning And Training​
​Texas Health Institute
Last year, TransFORWARD: Improving Transgender Lives—a collaboration between Texas Health Institute and Equality Texas Foundation with Transgender Education Network of Texas—successfully completed its first Patient-Centered Outcomes Research Institute (PCORI) project! The goal was to connect transgender people with clinicians and researchers, ensuring medical care for transgender people is informed by evidence-based data.
Key Findings
We started work in November 2018 to create a clinical research collaborative. Meaningful engagement of patients and other stakeholders comes with challenges, as does any innovation in the research process. We found that engagement challenges are most often described in three domains: (1) infrastructure to support engagement, (2) building relationships, and (3) maintaining relationships.
Key findings include:
Texas is underrepresented in transgender research, as well as LGBTQ+ research.
Substantial time and effort is needed to support stakeholders and manage engagement.
Stakeholders with different backgrounds expand and diversify lived experiences.
Varied perspectives and guidance improve project activities and outcomes.
Recruiting respected trans Regional Co-Leaders increases transgender stakeholder attendance.
​We applied Project ECHO's 3-part methodology to 18 topic sessions grouped in 3 series of 6-sessions each. The three series consisted of six sessions on mental health, housing, and employment. Fifty people attended one or more of the mental health sessions; 33 attended the housing sessions; and 22 attended the employment sessions.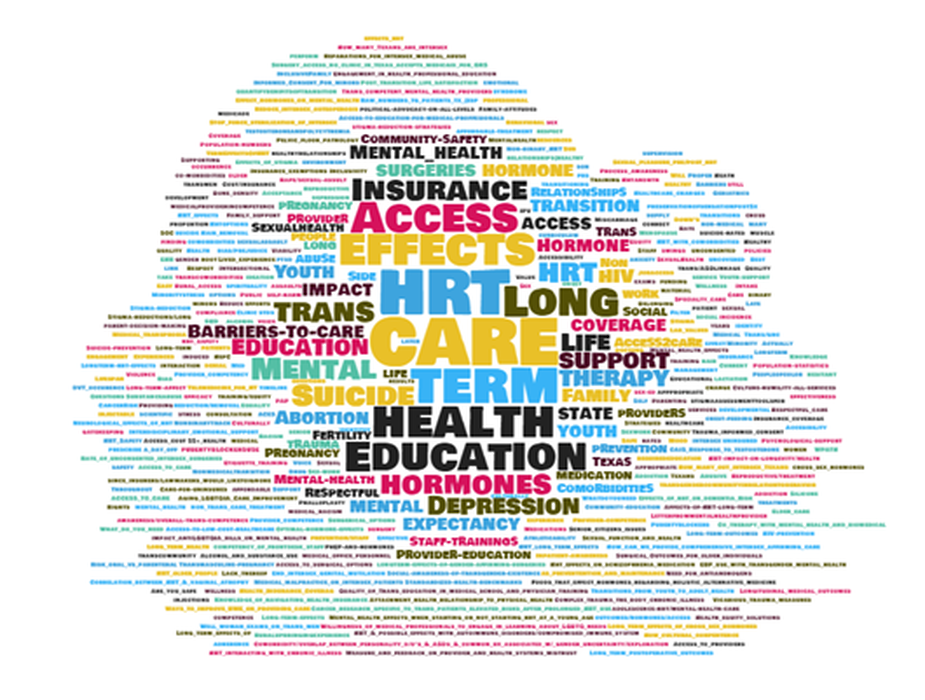 Outcomes
Together, we successfully created a 28-person Research Engagement Advisory Council (REAC) to lead collaborative network development. The network spans all eight Texas regions, and trained 226 transgender people family members, clinicians, and researchers on terminology and projects to expand research capacity. REAC also includes a volunteer member and a staff person from Texas Medical Association, Texas Nurses Association, and Texas Hospital Association.
We increased collaboration with The PRIDE Study through shared community engagement efforts. We were able to raise enrollments from 100 transgender and gender diverse enrollments to 381.
In addition, we built a multi-sectoral network bringing together hospitals (children's, public, nonprofit, Veterans Administration), clinics (LGBTQ+ health, AIDS Resource, Endocrinology), FQHCs, private practices (MDs, PAs, NPs), a county jail, and a clinic serving homeless transgender people. We also collected an email contact list of 300 people interested in PCORI research and proposal development.
​Expansion and Future
PCORI further funded TransFORWARD for an add-on to study the impact of the COVID-19 pandemic on the transgender and gender-diverse communities. The Project ECHO COVID-19 Leadership Team of thirteen people included three transgender people and three cis people from the LGBQ+ community. The COVID-19 Enhancement enabled additional opportunities to bring in new stakeholders including elected officials or their staff. However, the pandemic also exposed stigma, discrimination, racial, and structured economic differences.
​
We submitted two ancillary research studies to the PRIDE Study, which are now moving through the review process:
Transgender care, minority stressors, and cardiovascular health among PRIDE study participants
The impact of minority stressors and identity milestones on tobacco use among transgender and gender diverse PRIDE study participants
PCORI Work Continues
PCORI's goal is to reduce the 17 years the Institute of Medicine describes as the time from a patient identifying a research topic to when evidence-based data is put into clinical practice. In addition to this first successful project, we started our second PCORI Engagement Award in October. Our colleagues at the UT Southwestern Medical Center lead a new PCORI Research Award on Suicide Intervention. Our colleagues at UT Dell Medical School lead a Merck Long-Acting PrEP clinical study. Together, we are building a transgender and gender diverse research collaborative in Texas. The collaborative is bridging into the larger LGBQ+ community with several new awards.