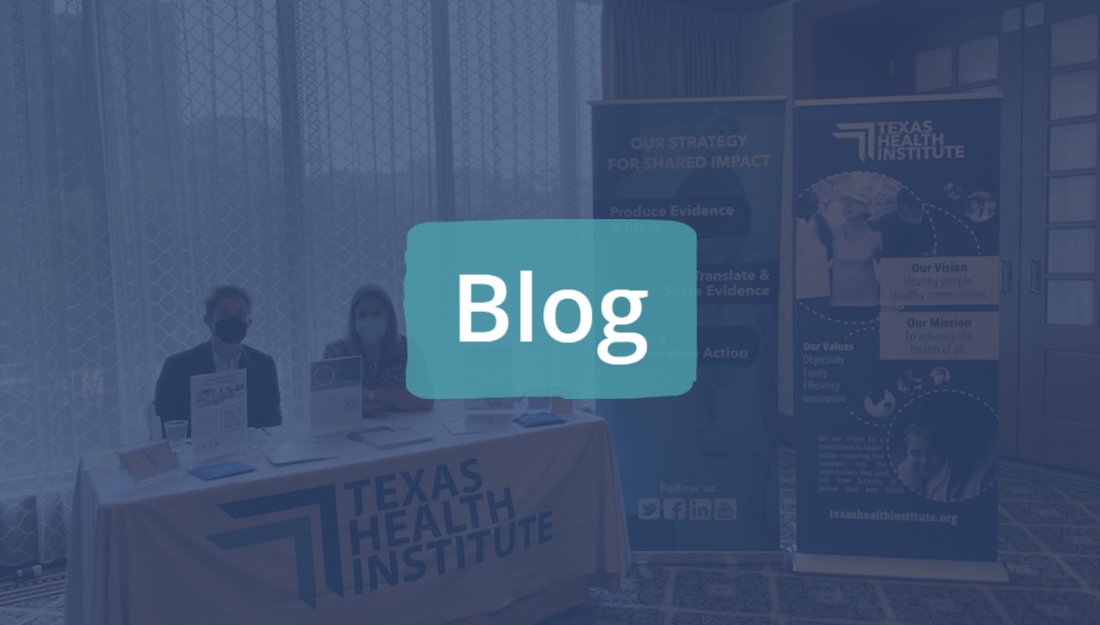 Reflections on the NNPHI Annual Conference
Kanaka Sathasivan, MPH
Director of Communications
Texas Health Institute
For the first time since 2019, the National Network of Public Health Institutes held its annual conference in New Orleans, LA, May 17-19. Texas Health Institute had one of the largest contingents present, with 11 staff and associates attending: an organizational record for THI. With nearly every attendee masked, and vaccine or testing requirements met beforehand, the conference was safe and accessible to the hundreds of public health professionals who came from across the United States and its territories.
The THI team presented multiple breakout sessions:
Amid and Beyond the COVID-19 Pandemic: An Approach to Equitable Response & Recovery in Nueces County
COVID in Texas: Applying and Equity & Systems Lens to Response and Recovery
Double Disaster: Hurricane Season During the COVID-19 Pandemic
Preparing for the Next Disaster: An All-Hazards Hub Approach
Understanding the Social, Economic, and Historical Inequalities for an Effective COVID-19 Response
Shared Knowledge
Katie Bradley, convenings production manager, co-presented a breakout about using Project ECHO to address the 2020 double-disaster of hurricane season during the COVID-19 pandemic in Texas. The Project ECHO model was also the topic of a pre-conference event she attended with other THI staff. "I appreciated the opportunities NNPHI provided to enhance my knowledge and skills with Project ECHO and learn how others implement Project ECHO to improve public health in their areas."
The conference also provided ample opportunities for cross-state collaboration and learning. "The team was fully engaged in sessions that spoke to best practices and effective communication tools and tactics in public health. We left both energized and inspired to do more to improve the health of Texans," said Stephanie Ondrias, chief convening and education officer, who also co-presented a breakout.
Andy Miller, chief strategy and impact officer, found it beneficial to hear from professionals at other public health institutes. "I liked learning how they are approaching public health challenges in their states. It was interesting to see how we might apply those approaches to Texas' challenges, especially those related to health equity and social determinates of health." Miller presented on THI's COVID-19 work.
Diverse Perspectives
In addition to a variety of breakout presenters from different backgrounds, different ethnicities, and lived experience as part of minoritized communities, NNPHI selected a stellar set of plenary speakers who helped reframe the paradigm of public health, with stark attention to the racism still inherent in public health research practices, community health, health education, and epidemiology today.
"Abigail Echo-Hawk pointedly opened the conference with the words: 'I don't need your evidence-based practice without my evidence.'" John Oeffinger, director of e-learning and training—also a breakout presenter—recalled that "this theme was echoed throughout many of the conference breakout sessions and networking opportunities. This aligns with so much of the work we do at THI which reinforces our leadership role in several NNPHI projects."
"From the plenaries to the poster presentations, I was inspired by how the conference centered the experiences of people of color, particularly Indigenous people and researchers," said Kanaka Sathasivan, director of communications. "Hearing from so many amazing speakers really shifted my own views and helped me learn to be more critical about how public health methods can be inclusive and respectful."
Professional Connections
Beyond sharing experiences and gaining new perspectives, the team also enjoyed networking in person after such a long gap. "I'm always blown away when I'm in a room with other public health professionals," says Nishi Singhal, primary care program officer. "The level of passion and commitment to making a difference was palpable. I came back to Texas with a renewed sense of agency of improving the health and well-being of communities!"
The variety of work and drive for health equity was evident throughout the conference. "It was amazing to see the breadth of initiatives that PHIs are leading and supporting, and the innovations that are taking place in a variety of areas," said Rachelle Johnsson Chiang, chief research and evaluation officer.
Cody Price, health policy research analyst, shared that "the conference was an invaluable reminder of what matters in public health practice—bringing everyone closer, inch by inch, to their best possible health. This year's conference was packed with great speakers, great people, and great work. I look forward to attending again."
​In summation, Ankit Sanghavi, ​executive director, celebrated that "this year's conference was a valuable opportunity for all of our staff. The convening gave us a unique opportunity to come together to champion systems change, engage in best practices, and make human connections that underscore why we are in public health: to improve the health and lives of all."