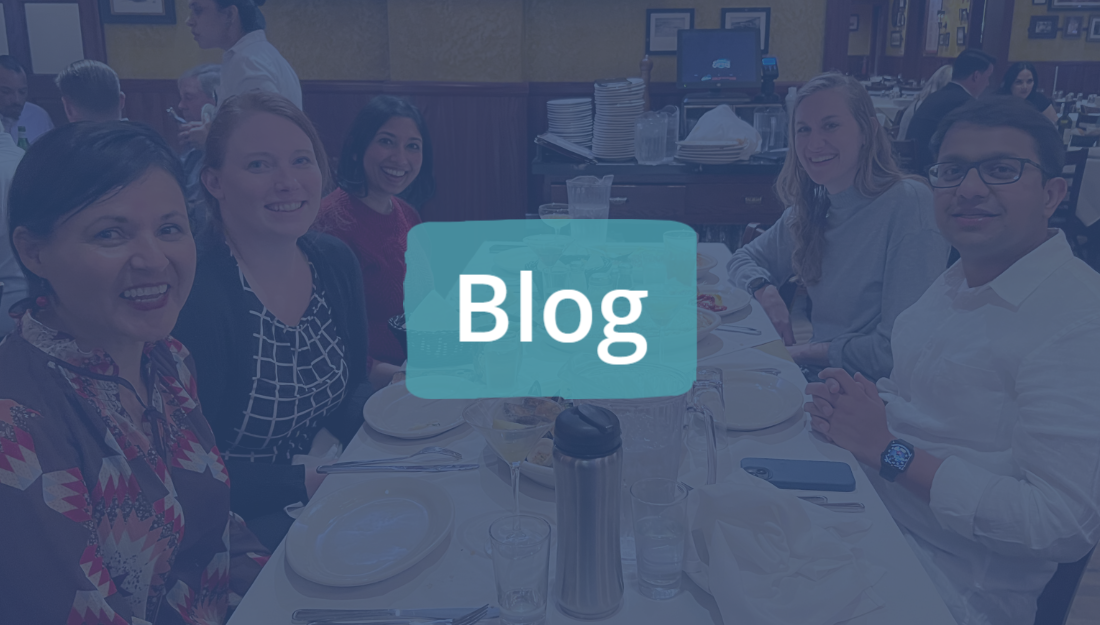 Our Experience at the NNPHI Annual Conference
Meghan Varghese, MSSW
Communications Specialist
Texas Health Institute
The National Network of Public Health Institutes convened public health leaders from across the country for its annual conference in Washington, D.C., May 9-11. With a theme of Bridging Partners to Advance Health Equity, NNPHI sought to reflect their commitment to bringing together partners to develop policy and program interventions that strive to eliminate racism, promote healing, and achieve health equity to protect and improve the health of all people. A large contingent of Texas Health Institute (THI) team members attended the conference.
Sharing Our Work
THI team members presented a breakout session and two posters at the conference. 
A Place-Based Approach: Best Practices and Lessons Learned from Three Texas Communities 

Advancing Transgender Health in Texas — Emerging Practices and Lessons Learned 

Aligning Systems for Health Equity: A Realist Evaluation of Twenty Cross-Sector Initiatives in Texas
Ankit Sanghavi, MPH, BDS, executive director, and Emily Peterson Johnson, LMSW, senior health research analyst presented a breakout session focused on our work with the Robert Wood Johnson Foundation's Framework for Aligning Sectors. Peterson Johnson reflected, "I was really grateful for the opportunity to meet with peers from other PHIs."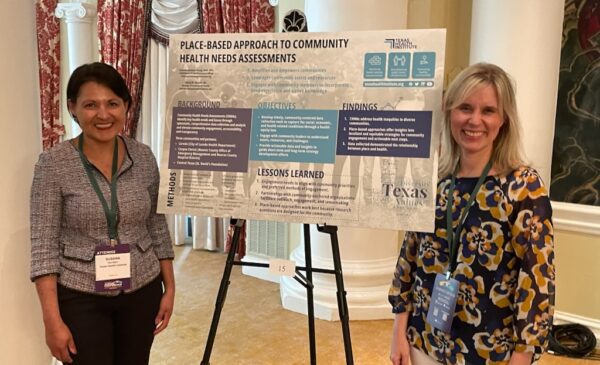 John Oeffinger, director of elearning and training, remarked, "the poster room was packed the entire time." His creative poster visually depicted our work on the TransFORWARD project with sections on community, numbers, and action, captured by artist Sara Nettle.
Rachelle Johnsson Chiang, DrPH, MPH, chief research and evaluation officer, and Susana Morales, MA, director of community health, presented a poster about our recent community health needs assessments for three Texas communities. Morales highlighted that the conference provided "room to make meaningful connections and networking."
Making Connections
Networking was a highlight for several other team members as well. Peterson Johnson explained, "It was quite helpful to talk through our shared struggles and successes in doing related work. While I can have these conversations with co-workers from THI, it was especially helpful to learn from people who are working in slightly different contexts but are asking similar questions and figuring it out in different ways than we are."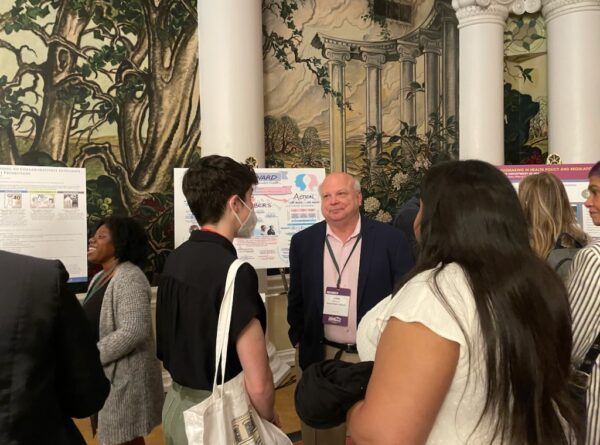 THI's director of evaluation, Jessica Cargill, MPH, "really enjoyed getting to meet some of our partners in person and make new connections with others doing similar work across the nation, ranging from other public health institutes, state and local public health departments, and evaluators." Oeffinger also mentioned he appreciated that "networking with current and new colleagues opened up new opportunities."
Learning New Concepts
Our team members had the opportunity to engage with hundreds of attendees throughout more than 40 sessions. Morales stated, "The NNPHI conference was very informative. The sessions were relevant to the work and were well curated." Oeffinger "learned something new in each of the breakout sessions." The breakout sessions focused on bridging sectors to create health, climate crisis and preparedness, engagement, health and racial equity, and innovations in workforce development and training. The plenary sessions brought all attendees together to focus on health equity by increasing awareness, raising spirits, and providing tangible strategies.
Our director of communications, Kanaka Sathasivan, MPH, said her "favorite part of the conference was the stellar keynotes. Feminista Jones really challenged a lot of the work we do without realizing the harm it can bring to minoritized people. Sacoby Wilson brought light to a lot of environmental issues that affect health, which often are out of the control of the people affected. They were a good reminder to remember the people we are trying to help and of the importance of making sure research is participatory."
Overall, the team had an invigorating experience at the conference and returned to Texas with new insights, meaningful connections, and practical takeaways.